Working at Whitney Brothers®
Founded in 1904, Whitney Brothers® invented furniture for Early Learning and Institutional Childcare and pioneered its commercial distribution. Our rich heritage blends old world craftsmanship with state of the art CNC manufacturing technology to create award-winning products of uncompromising quality, design, safety, durability and value. We're proud of our company culture and the sense of community our business has fostered over the course of its 119 years of continuous operation. Our dedication to the values of great craftsmanship, open dialogue, trust and companionship combined with our downtown location in vibrant Keene, NH provides a rewarding career environment where your success is our success.
Image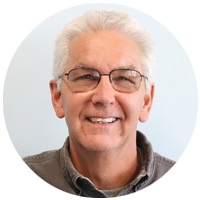 Dale Ward, Plant Manager
Dale oversees the Production Floor. He is responsible for managing the staff, workflow, and quality assurance processes to keep on track with the company's overall manufacturing goals.   He first joined the company in 2014 as a CNC machine operator in the Machining Department. In 2017 he was promoted to Machining Department Supervisor.  In 2022 he was promoted to Plant Manager. His career spans over 35 years of diverse supervisory woodworking production experience at local area manufacturers Great Brook Furniture and G3K Display, both divisions of North Springfield, VT-based Kiosko.  
A native Vermonter, Dale and his wife Eileen live in Saxtons River. When not spending time with his two granddaughters, he enjoys riding his motorcycle, volunteering as a ski chaperone for various area schools, and traveling to visit relatives in Ireland.
Image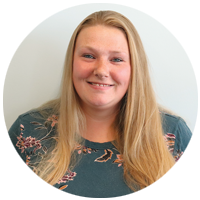 Taylor O'Brien, Machine Specialist
Taylor's experience at Whitney Brothers® best illustrates how an employee with a 'can-do' attitude and team spirit can flourish in the challenging environment of a dynamic manufacturing company. In 2014, she started in the Assembly Department and transitioned to the Shipping Department, followed by a move to the Finishing Department where she rose to the role of the lead sprayer. She later rejoined the Assembly Department when a lead assembler was needed. Six months later, she accepted a new challenge and joined the Milling Department as a CNC machine operator. In 2019, the company sponsored her three-day training session at the North Carolina location of a panel saw manufacturer, an experience that led to her current role as lead saw operator. Taylor appreciates the career growth opportunities at Whitney Brothers® and being part of a team whose contributions directly help the company achieve its production goals. She especially appreciates the opportunity to earn performance incentives during the busy season. 
A resident of Gilsum, Taylor lives with her husband and son along with two dogs, Bailey and Brody, and three cats: Gizzy, Bear, and Harley. When not at work, she enjoys the outdoors and loves to fish, hike, and spend time with her family who lives in the area.
Image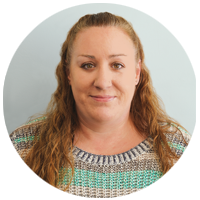 Stephanie Galford, Receiving/Inventory Control Clerk
Stephanie grew up in Las Vegas before moving to Keene, NH in 2003 to be closer to her family including her mother and brothers. She has been a part of the Whitney Brothers® team since 2012 and was an integral part of the assembly team. In 2021 she accepted the position of Receiving/Inventory Control Clerk. An energetic, down-to-earth person who strives to be her best in and out of work, Stephanie is a very proud mother to her son Jorden and loves spending quality time with him and her many nieces and nephews. She enjoys hiking, fishing, and all-around living life to the fullest!
Image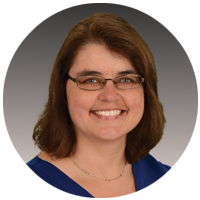 Chris Swanson, Human Resources Manager
Chris is a lifelong New Hampshire native and 20-year employee of Whitney Brothers®. She holds two Associate degrees: One in office administration from Greenfield Community College in 1995, and the other in accounting that she earned from Franklin Pierce University while employed full-time at the company. Chris and Carl, her husband of 25 years, live in Fitzwilliam. They have two grown children and two grandchildren. When she isn't at work, Chris enjoys spending time with her family and friends, being active at the gym, hiking, walking, and traveling.
Some of our benefits include:
Medical Insurance - (click here for a TiC machine readable file)
Dental Insurance
Short Term Disability
Life/AD&D Insurance
Dependent Life Insurance
Vacation Time
Flexible Spending Accounts
401K Profit Sharing Plan
Bereavement Funeral Leave
Nine Paid Holidays
Direct Deposit
*Some benefits vary depending on employment status. Additionally, an eligibility waiting period for most benefits is required. This list is intended to provide a general overview of the benefits offered by Whitney Brothers®. Specific questions related to benefits should be directed to the Human Resources Department.
Whitney Brothers® is a Safe and Equal Opportunity Workplace
Pre-employment Screenings
Whitney Brothers® has a strong commitment to provide a safe, healthy, and productive workplace free from drugs or alcohol. Applicants must provide a negative drug test result prior to employment.
EEOC statement
Whitney Brothers® is committed to equal opportunity and proud to be affirmative action employer. All qualified applicants will receive consideration for employment without regard to race, sex, color, religion, age, national origin, ancestry, physical or mental disability status, medical condition, sexual orientation, pregnancy status, marital status, protected veteran status and all other characteristics protected by applicable state and federal law. Whitney Brothers® and its subsidiary companies are committed to a diverse workforce. To ensure reasonable accommodation for individuals protected by Section 503 of the Rehabilitation Act of 1973, the Vietnam Veterans' Readjustment Act of 1974, and Title I of the Americans with Disabilities Act of 1990, applicants that require accommodation in the job application process should contact Human Resources for assistance.